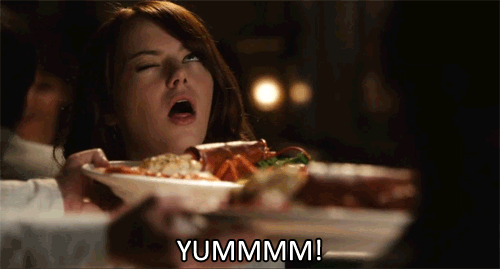 Welcome to our webpage. Our website is dedicated to different recommendations of food for different courses. Represented by Maria Solis, Wendy Zhang, Caway Lau and Ying Xin Jiang.
This is found on google, don't worry, we got permission from the owner keep calm o matic shop!!!!! Below, you may explore more about our site!!!Enjoy!!!
Drinks

Desserts

Appetizers

Main Dishes
Here are our subpages:
Drinks
COFFEE
WATERMELON SLUSH
PASSION FRUIT SLUSH
MOCHA BUBBLE TEA
Desserts
DOGE DONUTS
OREO CAKE
FLOWER CUPCAKES
SPONGE CAKE
CHEESE CAKE
Appetizers
TORNADO POTATO
SUSHI
DUMPLINGS
NOODLES
BBQ
SCALLION PANCAKES
Main Dishes:
GRILLED STEAK
CANTONESE LOBSTER
PEKING DUCK
SPAGHTETTI AND MEAT BALLS
Thank you all for your support,once again all images and gifs were supported by wikipedia and google, hope you enjoy our website!!!!